Sustainable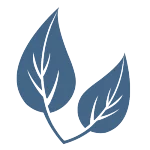 If you're looking for an environmentally friendly sustainable floor, look no further than The Concrete Protector. Concrete is an eco-friendly flooring material and Concrete Protector products coat these surfaces without adding toxic elements. Concrete Protector products are non-toxic, non-hazardous, and low in Volatile Organic Compounds (VOC). Our coatings will protect your concrete surface while also being environmentally friendly and sustainable.
Durability
In addition to being a versatile, sustainable flooring option, Concrete Protector products create durable floors capable of withstanding all kinds of abuse. Our coatings have unbeatable durability and will give your client a one-of-a-kind durable, versatile, and sustainable floor.
Versatility
Concrete Protector products can be applied to any virtually surface or environment. Our coatings are extremely versatile and capable of providing waterproof protection to any residential, commercial, or industrial building.
Common Uses
•    Industrial Buildings
•    Schools
•    Basements
•    Animal Habitats
•    Zoos
•    Restaurants